Top 10 of books I look forward to seeing in the year of 2016
This is where it ends by Marieke Nijkamp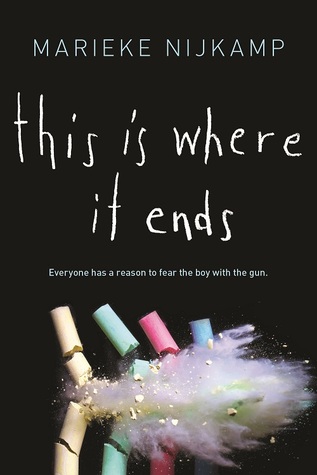 10:00 a.m.
The principal of Opportunity, Alabama's high school finishes her speech, welcoming the entire student body to a new semester and encouraging them to excel and achieve.

10:02 a.m.
The students get up to leave the auditorium for their next class.

10:03
The auditorium doors won't open.

10:05
Someone starts shooting.

Told over the span of 54 harrowing minutes from four
different perspectives, terror reigns as one student's calculated revenge turns into the ultimate game of survival.
The Flame Never Dies by Rachel Vincent
For fans of Cassandra Clare and Richelle Mead comes the unputdownable sequel to The Stars Never Rise, a book Rachel Caine, author of the bestselling Morganville Vampires series, called "haunting, unsettling, and eerily beautiful."


ONE SPARK WILL RISE. Nina Kane was born to be an exorcist. And since uncovering the horrifying truth—that the war against demons is far from over—seventeen-year-old Nina and her pregnant younger sister, Mellie, have been on the run, incinerating the remains of the demon horde as they go.

In the badlands, Nina, Mellie, and Finn, the fugitive and rogue exorcist who saved her life, find allies in a group of freedom fighters. They also face a new threat: Pandemonia, a city full of demons. But this fresh new hell is the least of Nina's worries. The well of souls ran dry more than a century ago, drained by the demons secretly living among humans, and without a donor soul, Mellie's child will die within hours of its birth.

Nina isn't about to let that happen . . . even if it means she has to make the ultimate sacrifice.
The Long Game by Jennifer Lynn Barnes
Tess Kendrick, teen fixer extraordinaire, returns in a pulse-pounding thriller about a deadly conspiracy at the heart of Washington.

For Tess Kendrick, a junior at the elite Hardwicke School in Washington D.C., fixing runs in the family. But Tess has another legacy, too, one that involves power and the making of political dynasties. When Tess is asked to run a classmate's campaign for student council, she agrees. But when the candidates are children of politicians, even a high school election can involve life-shattering secrets.

Meanwhile, Tess's guardian has also taken on an impossible case, as a terrorist attack calls into doubt who can--and cannot--be trusted on Capitol Hill. Tess knows better than most that power is currency in D.C., but she's about to discover first-hand that power always comes with a price.

Perfect for fans of Harlan Coben and Ally Carter, the second book in this thrilling series will leave readers breathless.
Reign of Shadow by Sophie Jordan
Seventeen years ago, an eclipse cloaked the kingdom of Relhok in perpetual darkness. In the chaos, an evil chancellor murdered the king and queen and seized their throne. Luna, Relhok's lost princess, has been hiding in a tower ever since. Luna's survival depends on the world believing she is dead.

But that doesn't stop Luna from wanting more. When she meets Fowler, a mysterious archer braving the woods outside her tower, Luna is drawn to him despite the risk. When the tower is attacked, Luna and Fowler escape together. But this world of darkness is more treacherous than Luna ever realized.

With every threat stacked against them, Luna and Fowler find solace in each other. But with secrets still unspoken between them, falling in love might be their most dangerous journey yet.
Riders by Veronica Rossi
For eighteen-year-old Gideon Blake, nothing but death can keep him from achieving his goal of becoming a U.S. Army Ranger. As it turns out, it does.

Recovering from the accident that most definitely killed him, Gideon finds himself with strange new powers and a bizarre cuff he can't remove. His death has brought to life his real destiny. He has become War, one of the legendary four horsemen of the apocalypse.

Over the coming weeks, he and the other horsemen--Conquest, Famine, and Death--are brought together by a beautiful but frustratingly secretive girl to help save humanity from an ancient evil on the emergence.

They fail.

Now--bound, bloodied, and drugged--Gideon is interrogated by the authorities about his role in a battle that has become an international incident. If he stands any chance of saving his friends and the girl he's fallen for--not to mention all of humankind--he needs to convince the skeptical government officials the world is in imminent danger.

But will anyone believe him?
Forbidden Wish by Jessica Khoury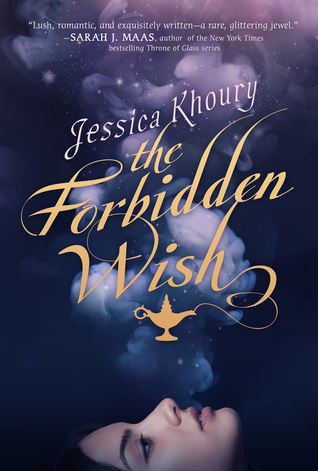 She is the most powerful Jinni of all. He is a boy from the streets. Their love will shake the world...


When Aladdin discovers Zahra's jinni lamp, Zahra is thrust back into a world she hasn't seen in hundreds of years -- a world where magic is forbidden and Zahra's very existence is illegal. She must disguise herself to stay alive, using ancient shape-shifting magic, until her new master has selected his three wishes.

But when the King of the Jinn offers Zahra a chance to be free of her lamp forever, she seizes the opportunity—only to discover she is falling in love with Aladdin. When saving herself means betraying him, Zahra must decide once and for all: is winning her freedom worth losing her heart?

As time unravels and her enemies close in, Zahra finds herself suspended between danger and desire in this dazzling retelling of Aladdin from acclaimed author Jessica Khoury.
City of The Lost by Kelley Armstrong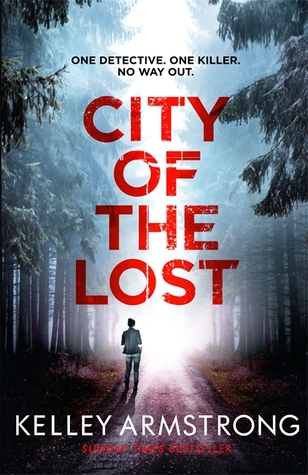 New York Times and Globe and Mail bestselling author Kelley Armstrong delivers us to Rockton, a secret little town in the far north where the hunted go to hide. And where a hunter has now come to play.

Casey Duncan once killed a man and got away with it. Since then she's become a talented police detective, tethered only to her job, her best friend, Diana, and the occasional evening with her sexy, no-strings-attached ex-con lover, Kurt. But then Diana's abusive ex finds her again, despite all Casey has done to help her disappear. And Casey's own dark past begins to catch up with her. The two women need to run—and Diana's heard of a place where they won't be found, a town especially for people like them…
Passengers by Alexandra Braxen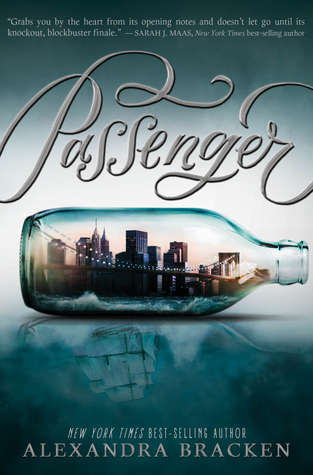 passage, n.
i. A brief section of music composed of a series of notes and flourishes.
ii. A journey by water; a voyage.
iii. The transition from one place to another, across space and time.

In one devastating night, violin prodigy Etta Spencer loses everything she knows and loves. Thrust into an unfamiliar world by a stranger with a dangerous agenda, Etta is certain of only one thing: she has traveled not just miles but years from home. And she's inherited a legacy she knows nothing about from a family whose existence she's never heard of. Until now.

Nicholas Carter is content with his life at sea, free from the Ironwoods—a powerful family in the colonies—and the servitude he's known at their hands. But with the arrival of an unusual passenger on his ship comes the insistent pull of the past that he can't escape and the family that won't let him go so easily. Now the Ironwoods are searching for a stolen object of untold value, one they believe only Etta, Nicholas' passenger, can find. In order to protect her, he must ensure she brings it back to them— whether she wants to or not.

Together, Etta and Nicholas embark on a perilous journey across centuries and continents, piecing together clues left behind by the traveler who will do anything to keep the object out of the Ironwoods' grasp. But as they get closer to the truth of their search, and the deadly game the Ironwoods are play­ing, treacherous forces threaten to sep­arate Etta not only from Nicholas but from her path home . . . forever.
The Great Hunt by wendy Higgins
Kill the beast. Win the girl.

A strange beast stirs fear in the kingdom of Lochlanach, terrorizing towns with its brutality and hunger. In an act of desperation, a proclamation is sent to all of Eurona—kill the creature and win the ultimate prize: the daughter of King Lochson's hand in marriage.

Princess Aerity understands her duty to the kingdom though it pains her to imagine marrying a stranger. It would be foolish to set her sights on any particular man in the great hunt, but when a brooding local hunter, Paxton Seabolt, catches her attention, there's no denying the unspoken lure between them…or his mysterious resentment.

Paxton is not keen on marriage. Nor does he care much for spoiled royals and their arcane laws. He's determined to keep his focus on the task at hand—ridding the kingdom of the beast and protecting his family—yet Princess Aerity continues to challenge his notions with her unpredictability and charm. But as past secrets collide with present desires, dire choices threaten everything Paxton holds dear.

Inspired by the Grimm Brothers' tale, "The Singing Bone," New York Times bestselling author Wendy Higgins delivers a dark fantasy filled with rugged hunters, romantic tension, outlawed magic, and a princess willing to risk all to save her people.
MASQUERADE (Menagerie #2) by Rachel Vincent
no description yet