It's another Tuesday! and that means it's time for Top 10 Tuesday meme hosted by The Broke and Bookish. Today topic is Top Ten Most Anticipated Releases For the Rest of 2015
Thirty-Five and a Half Conspiracies by Denise Grover Swank
No Synopsis yet
Released date plan is November 2015
Six of Crows (The Dregs #1) by Leigh Bardugo
Game of Thrones meets Ocean's Eleven in this brand-new book in the world of the Grisha by New York Times-bestselling author Leigh Bardugo.

Ketterdam: a bustling hub of international trade where anything can be had for the right price—and no one knows that better than criminal prodigy Kaz Brekker. Kaz is offered a chance at a deadly heist that could make him rich beyond his wildest dreams. But he can't pull it off alone...

A convict with a thirst for revenge.

A sharpshooter who can't walk away from a wager.

A runaway with a privileged past.

A spy known as the Wraith.

A Heartrender using her magic to survive the slums.

A thief with a gift for unlikely escapes.

Six dangerous outcasts. One impossible heist. Kaz's crew is the only thing that might stand between the world and destruction—if they don't kill each other first.
Expected publication: September 29th 2015 by Henry Holt and Company


Every Last Breath (The Dark Elements #3) by Jeniffer L. Armetrout
Some loves will last 'til your dying breath

Every choice has consequences—but seventeen-year-old Layla faces tougher choices than most. Light or darkness. Wickedly sexy demon prince Roth, or Zayne, the gorgeous, protective Warden she never thought could be hers. Hardest of all, Layla has to decide which side of herself to trust.

Layla has a new problem, too. A Lilin—the deadliest of demons—has been unleashed, wreaking havoc on those around her…including her best friend. To keep Sam from a fate much, much worse than death, Layla must strike a deal with the enemy while saving her city—and her race—from destruction.

Torn between two worlds and two different boys, Layla has no certainties, least of all survival, especially when an old bargain comes back to haunt them all. But sometimes, when secrets are everywhere and the truth seems unknowable, you have to listen to your heart, pick a side—and then fight like hell...
Expected publication: July 28th 2015 by Harlequin Teen



The Stars Never Rise by Rachel Vincent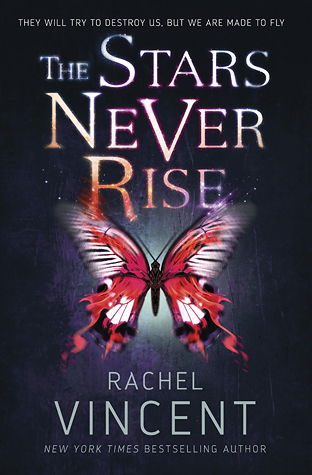 Sixteen-year-old Nina Kane should be worrying about her immortal soul, but she's too busy trying to actually survive. Her town's population has been decimated by soul-consuming demons, and souls are in short supply. Watching over her younger sister, Mellie, and scraping together food and money are all that matters. The two of them are a family. They gave up on their deadbeat mom a long time ago.

When Nina discovers that Mellie is keeping a secret that threatens their very existence, she'll do anything to protect her. Because in New Temperance, sins are prosecuted as crimes by the brutal Church and its army of black-robed exorcists. And Mellie's sin has put her in serious trouble.

To keep them both alive, Nina will need to trust Finn, a fugitive with deep green eyes who has already saved her life once and who might just be an exorcist. But what kind of exorcist wears a hoodie?

Wanted by the Church and hunted by dark forces, Nina knows she can't survive on her own. She needs Finn and his group of rogue friends just as much as they need her.
Expected publication: June 9th 2015 by Delacorte Press
Menagerie (Menagerie #1) by Rachel Vincent
From New York Times bestselling author Rachel Vincent comes a richly imagined, provocative new series set in the dark mythology of the Menagerie…

When Delilah Marlow visits a famous traveling carnival, Metzger's Menagerie, she is an ordinary woman in a not-quite-ordinary world. But under the macabre circus black-top, she discovers a fierce, sharp-clawed creature lurking just beneath her human veneer. Captured and put on exhibition, Delilah in her black swan burlesque costume is stripped of her worldly possessions, including her own name, as she's forced to "perform" in town after town.

But there is breathtaking beauty behind the seamy and grotesque reality of the carnival. Gallagher, her handler, is as kind as he is cryptic and strong. The other "attractions"—mermaids, minotaurs, gryphons and kelpies—are strange, yes, but they share a bond forged by the brutal realities of captivity. And as Delilah struggles for her freedom, and for her fellow menagerie, she'll discover a strength and a purpose she never knew existed.

Renowned author Rachel Vincent weaves an intoxicating blend of carnival magic and startling humanity in this intricately woven and powerful tale.
Expected publication: September 29th 2015 by MIRA

The Veil (Devil's Isle #1) by Chloe Neill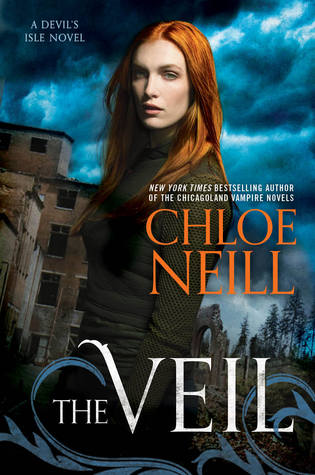 Seven years ago, the Veil that separates humanity from what lies beyond was torn apart, and New Orleans was engulfed in a supernatural war. Now, those with paranormal powers have been confined in a walled community that humans call the District. Those who live there call it Devil's Isle.

Claire Connolly is a good girl with a dangerous secret: she's a Sensitive, a human endowed with magic that seeped through the Veil. Claire knows that revealing her skills would mean being confined to Devil's Isle. Unfortunately, hiding her power has left her untrained and unfocused.

Liam Quinn knows from experience that magic makes monsters of the weak, and he has no time for a Sensitive with no control of her own strength. But when he sees Claire using her powers to save a human under attack—in full view of the French Quarter—Liam decides to bring her to Devil's Isle and the teacher she needs, even though getting her out of his way isn't the same as keeping her out of his head.

But when the Veil threatens to shatter completely, Claire and Liam must work together to stop it, or else New Orleans will burn…
Expected publication: August 4th 2015 by NAL Trade


Hotel Ruby by Suzanne Young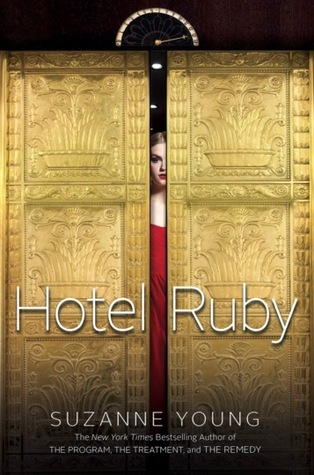 Stay Tonight. Stay Forever.

When Audrey Casella arrives for an unplanned stay at the grand Hotel Ruby, she's grateful for the detour. Just months after their mother's death, Audrey and her brother, Daniel, are on their way to live with their grandmother, dumped on the doorstep of a DNA-matched stranger because their father is drowning in his grief.

Audrey and her family only plan to stay the night, but life in the Ruby can be intoxicating, extending their stay as it provides endless distractions—including handsome guest Elias Lange, who sends Audrey's pulse racing. However, the hotel proves to be as strange as it is beautiful. Nightly fancy affairs in the ballroom are invitation only, and Audrey seems to be the one guest who doesn't have an invite. Instead, she joins the hotel staff on the rooftop, catching whispers about the hotel's dark past.

The more Audrey learns about the new people she's met, the more her curiosity grows. She's torn in different directions—the pull of her past with its overwhelming loss, the promise of a future that holds little joy, and an in-between life in a place that is so much more than it seems…

Welcome to the Ruby.
Expected publication: November 3rd 2015 by Simon Pulse
The Masked Truth by Kelley Armstrong
Riley Vasquez is haunted by the brutal murder of the couple she was babysitting for.

Max Cross is suffering under the shadow of a life-altering diagnosis he doesn't dare reveal.

The last thing either of them wants is to spend a weekend away at a therapy camp alongside five other teens with "issues." But that's exactly where they are when three masked men burst in to take the group hostage.

The building has no windows. The exits are sealed shut. Their phones are gone. And their captors are on a killing spree.

Riley and Max know that if they can't get out, they'll be next—but they're about to find out that even escape doesn't equal freedom.
Expected publication: October 13th 2015 by Doubleday Canada
Passenger (Passenger #1) by Alexandra Bracken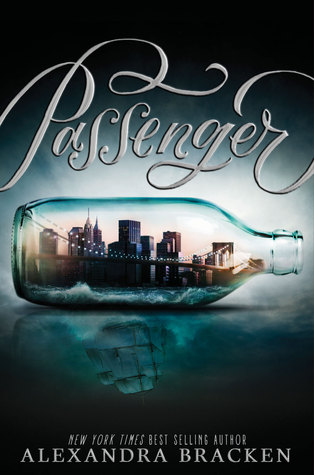 Violin prodigy Etta Spencer had big plans for her future, but a tragedy has put her once-bright career at risk. Closely tied to her musical skill, however, is a mysterious power she doesn't even know she has. When her two talents collide during a stressful performance, Etta is drawn back hundreds of years through time.

Etta wakes, confused and terrified, in 1776, in the midst a fierce sea battle. Nicholas Carter, the handsome young prize master of a privateering ship, has been hired to retrieve Etta and deliver her unharmed to the Ironwoods, a powerful family in the Colonies--the very same one that orchestrated her jump back, and one Nicholas himself has ties to. But discovering she can time travel is nothing compared to the shock of discovering the true reason the Ironwoods have ensnared her in their web.

Another traveler has stolen an object of untold value from them, and, if Etta can find it, they will return her to her own time. Out of options, Etta and Nicholas embark on a perilous journey across centuries and continents, piecing together clues left behind by the mysterious traveler. But as they draw closer to each other and the end of their search, the true nature of the object, and the dangerous game the Ironwoods are playing, comes to light -- threatening to separate her not only from Nicholas, but her path home... forever.
Expected publication: January 5th 2016 by Disney-Hyperion
Riders (Riders #1) By Victoria Rossi
For eighteen-year-old Gideon Blake, nothing but death can keep him from achieving his goal of becoming a U.S. Army Ranger. As it turns out, it does.
Recovering from the accident that most definitely killed him, Gideon finds himself with strange new powers and a bizarre cuff he can't remove. His death has brought to life his real destiny. He has become War, one of the legendary four horsemen of the apocalypse.
Over the coming weeks, he and the other horsemen—Conquest, Famine and Death—are brought together by a beautiful but frustratingly secretive girl to help save humanity from an ancient evil on the emergence.
They fail.
Now—bound, bloodied, and drugged—Gideon is interrogated by the authorities about his role in a battle that has become an international incident. If he stands any chance of saving his friends and the girl he's fallen for—not to mention all of humankind—he needs to convince the skeptical government officials the world is in imminent danger.
But will anyone believe him?
Expected publication: February 2nd 2016 by Tor Teen