The One (Selection) by Kiera Cass
The Selection changed the lives of thirty-five girls forever. And now, the time has come for one winner to be chosen.

America never dreamed she would find herself anywhere close to the crown—or to Prince Maxon's heart. But as the competition approaches its end and the threats outside the palace walls grow more vicious, America realizes just how much she stands to lose—and how hard she'll have to fight for the future she wants.

From the very first page of The Selection, this #1 New York Times bestselling series has captured readers' hearts and swept them away on a captivating journey... Now, in The One, Kiera Cass delivers a satisfying and unforgettable conclusion that will keep readers sighing over this electrifying fairy-tale long after the final page is turned.
Published May 6th 2014 by HarperTeen
The Warrior (Dante Walker #3) by Victoria Scott
War between heaven and hell is coming, but Dante Walker makes it look damn good.

Dante's girlfriend, Charlie, is fated to save the world. And Aspen, the girl who feels like a sister, is an ordained soldier. In order to help both fulfill their destiny and win the war, Dante must complete liberator training at the Hive, rescue Aspen from hell, and uncover a message hidden on an ancient scroll.

Dante is built for battle, but even he can't handle the nightmares where spiders crawl from Aspen's eyes, or the look on Charlie's face that foretells of devastation. To make matters worse, the enemy seizes every opportunity to break inside the Hive and cripple the liberators. But the day of reckoning is fast approaching, and to stand victorious, Dante will have to embrace something inside himself he never has before—faith.
Published May 6th 2014 by Entangled: Teen
Raging Star (Dust Lands Trilogy #3) by Moira Young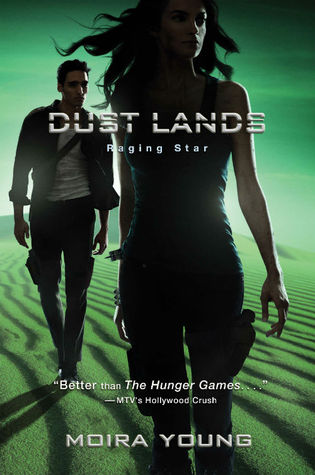 Saba is ready to seize her destiny and defeat DeMalo and the Tonton...until she meets him and he confounds all her expectations with his seductive vision of a healed earth, a New Eden. DeMalo wants Saba to join him, in life and work, to create and build a healthy, stable, sustainable world…for the chosen few. The few who can pay.

Jack's choice is clear: to fight DeMalo and try to stop New Eden. Still uncertain, her connection with DeMalo a secret, Saba commits herself to the fight. Joined by her brother, Lugh, anxious for the land in New Eden, Saba leads an inexperienced guerilla band against the powerfully charismatic DeMalo, in command of his settlers and the Tonton militia. What chance do they have? Saba must act. And be willing to pay the price.
Expected publication: May 13th 2014 by Margaret K. McElderry Books (first published May 1st 2014)
MILA 2.0: Renegade(MILA 2.0 #2) by Debra Driza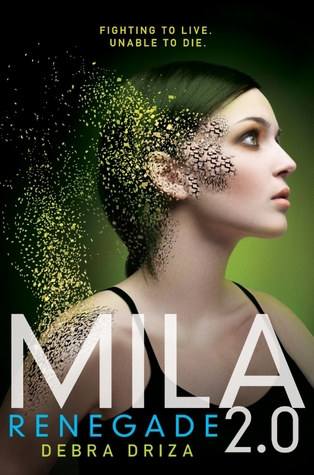 T
here is no one left for Mila to trust. Except for a boy she barely knows.

But Hunter has no idea who—and what—Mila really is. She can't bear to reveal her secret, even though he's unwittingly joined her search for Richard Grady, a man who may know more details of Mila's complicated past.

Yet the road to the truth is more dangerous than ever. With General Holland and the Vita Obscura scouring the earth for her whereabouts, Mila must rely on her newfound android abilities to protect herself and Hunter from imminent harm. Still, embracing her identity as a machine leads her to question the state of her humanity—as well as Hunter's real motives.

Perfect for fans of I Am Number Four and Divergent, this action-packed and heart-wrenching second installment of MILA 2.0 will leave readers breathlessly awaiting the series conclusion.
Expected publication: May 13th 2014 by Katherine Tegen Books